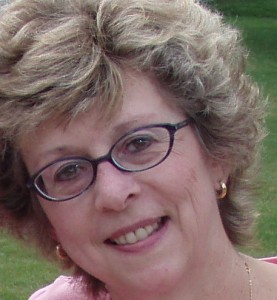 Pat Ernst Dugan 
Rhubarb Lover from Florida 
I LOVE RHUBARB!
Pat Dugan, chef and food writer from Corning, New York and Dunedin, Florida, has made exciting rhubarb discoveries, creating what she calls a Rhubarb Revival.
Grown in backyards mostly all over the world (but too hot in Florida), rhubarb is a very old "fruit".  Most cooks use lots of sugar to sweeten it and only use it to make desserts.  I am here to restore rhubarb's name; create recipes with lots less sugar and even use in entrees and appetizers.